Motorsport Aftermarket Group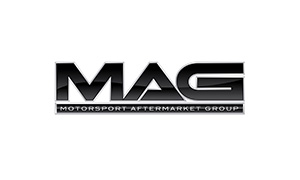 Held from 1989 to 2018
Irvine, CA and Fort Worth, TX
"The strategic merit for this combination stems from the highly complementary product and service offerings of each of these businesses in the powersports industry."
Arnie Ackerman,
Founder of MAG
MAG is a vertically-integrated manufacturer, distributor and online retailer of aftermarket products for the powersports industry.
Original investment in Tucker Rocky as a regional distribution platform, 1989
Grew Tucker Rocky organically and via acquisitions into national distributor of powersports apparel, parts and accessories
Acquired or developed leading brands of motorcycle and ATV apparel and accessories including Malcolm Smith Racing (MSR), Firstgear, Answer Racing, River Road, QuadBoss, and Speed & Strength
Led strategic merger of Tucker Rocky and MAG, 2014
Merger enhanced portfolio with industry leading brands including Vance & Hines, Performance Machine, Progressive Suspension, and Renthal, as well as the two largest online industry retailers, J&P Cycles and Motorcycle Superstore
Created a Vertically-Integrated Industry Leader
As the #1 aftermarket distributor in the metric motorcycle segment, Tucker Rocky needed to enhance its product portfolio to unlock potential in the V-Twin market segment. At the same time, Motorsport Aftermarket Group (MAG), a portfolio of top aftermarket brands and online powersports retailers, was seeking capital to fuel growth, distribution capabilities to optimize its brand selling efforts and additional management acumen to drive performance.
A merger gave LDI and the owners of MAG the opportunity to expand product offering, better serve customers, gain operational efficiencies from greater scale, and establish an omni-channel model for consumers.
In 2014, LDI became the majority equity holder of the combined entity, which operates under the Motorsport Aftermarket Group name. The combined entity includes dealer-friendly distribution and the two largest industry ecommerce sites.
Equipped Warehouses to Maximize Efficiencies
The distribution division of Motorsport Aftermarket Group (Tucker Rocky) recognized the potential to improve order productivity and speed for customers by enhancing the operations of its one million square feet of warehouse space.
With capital from LDI, Tucker Rocky piloted a high-density pick module system in the company's warehouses.
Barcode scanning, multilingual and paperless voice pick systems, and upgraded material handling features have made workers more efficient and the worksites safer. As a result, line picks per hour doubled, decreasing labor costs for Tucker Rocky and improving customer service.