We think outside the box.
A history of adapting,
a commitment to principles.
At LDI, we have been innovating business solutions for over a century.
LDI is a family office with more than a century of experience funding and operating high-potential, middle-market companies.
We dedicate our resources and leaders to grow great companies into companies of greatness. We understand the challenges of building long-term value engines and are patient investors. Our leadership team and outside board are committed to making value-based decisions and investing through business cycles.
Over the last 25 years, LDI has invested in six platform companies, three of which are current holdings, with an average cumulative IRR greater than 16 percent.
Lead with integrity
Encourage innovation
Provide unparalleled customer experience
Foster a spirit of continuous improvement
In 1912, Howard J. Lacy, Sr. co-founded U.S. Corrugated Fiber Box Company in Indianapolis, Indiana. Over the next 72 years, the Lacy family built the company to become one of the nation's largest independent, non-integrated producers of corrugated shipping containers.
The Lacy family recognized an opportunity to apply the expertise learned in the corrugated business to other industries. The company restructured in 1972 and began looking to acquire value-added distribution businesses under a new name: Lacy Diversified Industries, known today as LDI, Ltd.
The sale of U.S. Corrugated in 1984 provided momentum for LDI as it sought to acquire majority ownership positions in other high-growth industries. By 1990, LDI had acquired three new operating companies.
Today, LDI businesses employ more than 3,000 people in more than 20 countries. LDI continues to build expertise in the manufacturing, distribution and logistics industries while seeking new opportunities.
We are guided by integrity and innovation.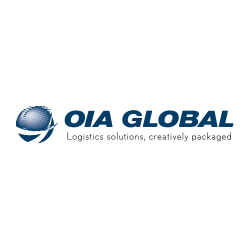 Asset-light, third party logistics provider that delivers global logistics, materials sourcing and creative packaging.