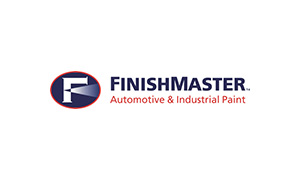 Held from 1995 to 2011
Indianapolis, IN
"FinishMaster was the first distributor to standardize service across the country and leverage scale advantage to bring new value to the collision repair market."
J.A. Lacy,
President & CEO of LDI, Ltd.
Former President & CEO of FinishMaster
FinishMaster is a national distributor of automotive paint and refinish products to collision repair shops in the U.S. automotive refinishing industry.
Invested in the industry in 1995 by purchasing a $12 million spin-off of an automotive parts company
Acquired majority control of FinishMaster from Maxco, 1996
38 acquisitions over 16 year hold period
Sold to Uni-Select (strategic buyer), 2011
Consolidate the Industry with Strategic Roll-Ups
Recognizing an opportunity to better serve customers in the highly fragmented automotive aftermarket paint industry, LDI entered the industry in 1995 and quickly acquired several regional leaders.
FinishMaster continued to make acquisitions in order to develop the first national distribution platform for the automotive aftermarket industry. FinishMaster additionally complemented its new, national reach with improvements to the supply chain, technology environment, and product and service offerings that increased value for customers.
FinishMaster integrated businesses with steady execution to become the largest distributor in the industry with over 1,450 employees, three distribution centers, more than 160 branch locations, and a truck fleet providing same-day delivery.
Reengineer the Supply Chain
FinishMaster's legacy two-step distribution model was characterized by high-volume, lower-value purchase orders which led to longer lead times, frequent stock-outs and higher administrative costs.
In collaboration with vendors, FinishMaster created a network of three distribution centers to consolidate purchasing and inventory management.
Adding an additional step to the supply chain reduced purchase order volatility enabling suppliers to better plan production. Suppliers in turn passed savings back to FinishMaster via a gain-sharing model which offset the company's extra handling expense.
In addition, lead times from company-owned distribution centers to branch locations were shorter than from manufacturers direct which allowed FinishMaster to consolidate safety stock and reduce overall working capital requirements. Likewise, branch ordering activity was significantly simplified (90+ percent of COGS were sourced from FinishMaster's own distribution centers via an automated reorder system) allowing branch associates to focus on customer service and revenue growth.