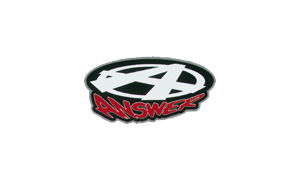 Held from 1990 to 2004
Valencia, CA
"Strong product development and management of the cycle time from design to quality production played key roles in Answer's growth."
Andre B. Lacy,
Chairman of the Board of LDI, Ltd.
Answer Products is an international designer and manufacturer of premium branded "Manitou" bicycle suspension components and off-road motorcycle apparel.
Acquired from founder, 1990
Sold to Swander Pace Capital (PE firm), 2004
Implement a Culture of Continuous Improvement
Answer Products required a culture of continuous improvement across the entire business to maintain its performance-driven, premium brand position.
Management implemented lean and just-in-time manufacturing principles throughout its U.S. and Asian manufacturing facilities.
The company completed 30+ Kaizen events across manufacturing, warehousing, engineering, and sales functions. As a result, product development sped up at Answer which decreased lead times and production costs. Increased inventory turns reduced warehouse space and most importantly, customers rewarded Answer with topline growth because of the faster speed to market.